Stay up-to-date on what is going on with the Porterville Chamber and our member businesses.  Our email newsletter is delivered straight to your inbox every other week and includes our upcoming Chamber events, new and renewing members, and member news.
We periodically send out additional emails announcing upcoming events or other important news.
If you are not receiving our emails, make sure to check your spam folder and add info@portervillechamber.org as a safe sender.
***You do not need to be a Chamber member to subscribe to our informational e-newsletter.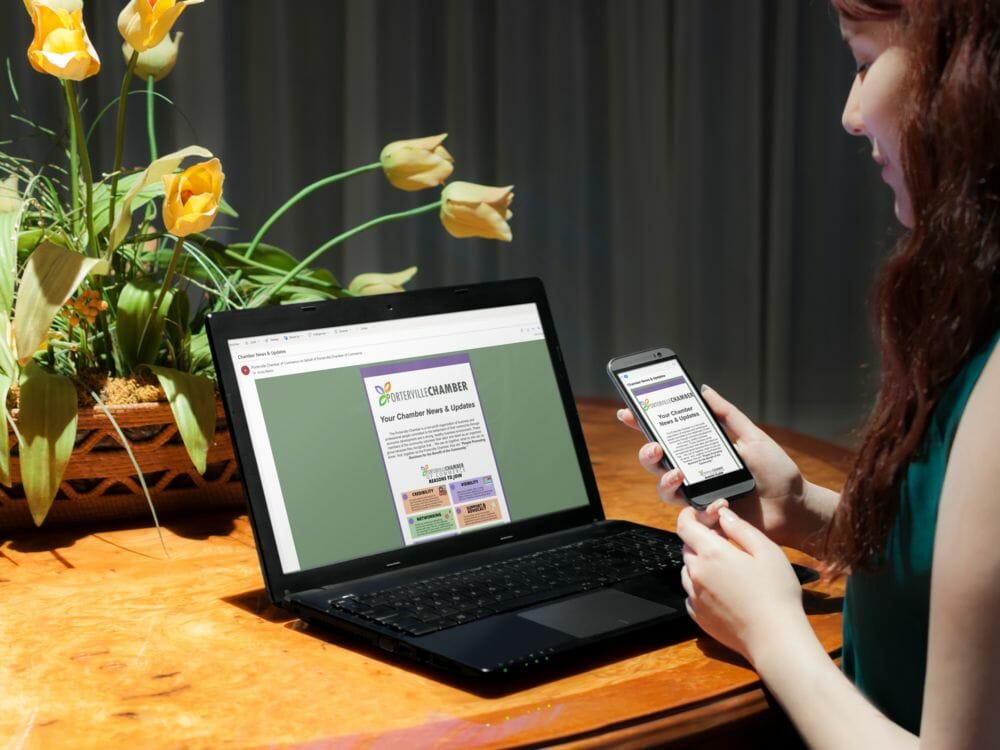 OR VIEW OUR LATEST NEWSLETTERS HERE 👇🏼